ENGLISH
ESPAÑOL
Being 1OO% cruelty-free is almost impossible, if not highly expensive. However, I'm taking a challenge in no longer blindly supporting companies that are not cruelty-free. Remember that this doesn't just apply to beauty; home products count as well. My first priority was to see how many things I currently use are tested on animals.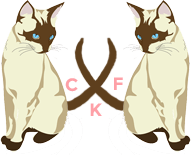 A great source is the website, crueltyfreekitty.com. Suzi makes it her job to check on many brands and examine if they've changed their "cruelty-free/ not tested on animals" policy. I braced myself for the outcome and was shocked to find out that about 9 products I own are tested on animals. Listed below are the things (& companies) that I need to change.
1. Shampoo and Conditioner (Alberto VO5)
5. Dishwasher Soap (Palmolive)
6. Lotion (Bath & Body Works)
7. Baking Soda (Arm & Hammer)
8. Dracüla's Cat Food (Purina Cat Chow)
9. Laundry Detergent (Oxi Clean)
"Going Cruelty-Free" posts will be published about twice a month where I share my transition, new cruelty-free discoveries, products, and experiences with certain brands. I'll be talking about it daily with the hashtag #SCAdi on
Twitter
and
Instagram
. If you have any products or articles you'd like to share on the subject, make sure to use the hashtag and my username (@Nosferadi) so I can see & give you a retweet!
Want to check if the products you own are tested on animals? Find out here: Cruelty Free Kitty
✽
Twitter
✽
Facebook
✽
Tumblr
✽